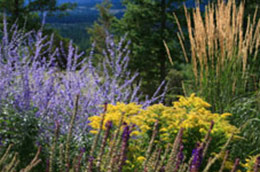 Therapy for Teens
Somatic Therapy and Counseling Can Help
We all know that it is not easy to be a teenager. Teens have a special set of pressures that can cause stress and confusion. It can be helpful for a teen to have a special person to talk to about what is bothering them. Sometimes teens are unwilling to talk with their parents about these issues. Kids can feel they need to protect their parents from their problems or they worry what their parent's reactions will be. Teenagers can reap great benefit from working with a therapist.
I have worked with great success with teens who are anxious, depressed, confused, and lack motivation in school. So many positive things can happen for teens because they are often filled with creativity and enthusiasm to learn and grow. But sometimes the pressures can be great, so that frustration, self judgment, and fear develop. Most teens show enormous amounts of flexibility to learn and change when they have the opportunity to express themselves in a safe environment. I hope to offer this safety and support for your teenager.
Somatic therapy and counseling can help.
Call Kathy Grayson MFT at 510-595-5556 to set up a free 30 minute free phone consultation. Kathy Grayson sees clients from Berkeley, Oakland, Albany, and Alameda California.