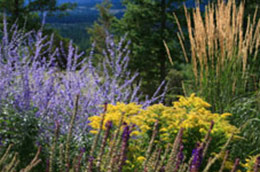 Somatic Therapy
Do you find yourself thinking "I'm not good enough" or "No one loves me" or other negative self criticism?
Do you replay over and over in your mind a particular situation that you experienced and feel it never resolves itself?
Do you find yourself acting in a habitual way in some circumstances that does not really serve you?
Somatic therapy and counseling can help.
Somatic therapy approaches working with issues in a different way than traditional "talk therapy". It asks you to pay attention to gestures, posture, sensations in your body, impulses for movement, as well as images, memories, and your thoughts.
You may begin by talking about an issue currently in your life. As you do so, you begin to put attention on how you feel in your body and your posture to see if it connects with deeper, older, more "core" issues that surface over and over again.  As we become familiar with the core issue, we usually find some childhood need that was not met. Usually these needs are basic, like feeling safe, supported, and heard. It is possible to fulfill unmet childhood needs in the present moment so that the body has the experience of feeling satisfied. These experiences can be healing, transformational, and create deep, long lasting changes.
I am a certified Somatic Experiencing Practitioner, a certified Sensorimotor Psychotherapist, and have studied Hakomi therapy (three particular somatic therapies). I often employ the skills of developing mindfulness to gain access to core issues so that you can begin the process of healing and transformation.
Call Kathy Grayson MFT at 510-595-5556 to set up a free 30 minute free phone consultation.  Kathy Grayson sees clients from Berkeley, Oakland, Albany,  and Alameda California.