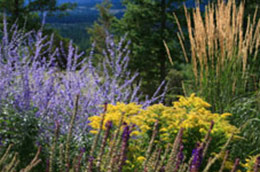 Therapy for Men
Counseling and Somatic Therapy can help Feel different! Feel better!
Men can benefit from therapy. Men often have a special set of issues that they bring to therapy. Men can feel trapped by the mixed messages they receive in our society such as, "be sensitive, be strong", "don't be a wimp", or "be a great father". Sometimes it can feel hard to know what you really want for yourself rather than listening to what your mom or dad, your wife, partner or friends want from you. It can be hard to say no to important people because you don't want to disappoint them.
I often work with intelligent, successful men who are confused about what they really want. Many men were raised to be strong and not show weakness, so crying was not acceptable, and now as adults they want access to their feelings of sadness, disappointment, or fear. Instead, they may find that anger is their most common emotion and they want a wider range of experience.
Men often come to therapy with the following issues:
Wanting to be more in touch with their feelings
Wanting a wider range of emotions
Wanting more satisfying relationships
Wanting control of their self critic
Feeling unsure about being a father
If you are a father you may feel like you are not the father you want to be
You may have received messages as a kid that continue to limit your sense of who you can be all these years later.
Working with a therapist can help you change your beliefs about yourself, gain access to new emotions, and heal old wounds.
You can make these changes and live life as the person you want to be.
Somatic therapy and counseling can help.
Call Kathy Grayson MFT at 510-595-5556 to set up a free 30 minute free phone consultation. Kathy Grayson sees clients from Berkeley, Oakland, Albany, and Alameda California.