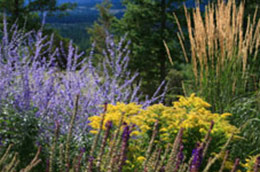 Couples Counseling
Counseling and Somatic Therapy Can Help
I work with couples of all kinds, including married couples, straight couples, gay couples, unmarried couples, people in new relationships, and people who have been together for a long time.
Relationships can be challenging. We want and need relationships in order to live a satisfying life, and yet, relationships, which can be the source of great joy, can also bring great conflict and suffering.
Behind every criticism of your partner is the desire to be connected and understood. Each partner wants to feel accepted and safe in the relationship. The work is to help partners stop blaming each other and discover new ways to deal with difficulties. Each partner must learn to reconnect with the love that brought you together to regain connection in your relationship. Couples therapy can help change the patterns.
Relationships challenge us to balance our individual needs with those of our partner and the relationship. So, to be in relationship we must be aware of our individual needs. We must be able to communicate effectively, consciously accommodate our partner, and be able to set boundaries. This is not always easy!
Whether you are in a new relationship or an old one, or seeking a relationship, you can learn to be in touch with and value your own needs, develop boundaries, good communication skills, and other skills that are needed to maintain healthy satisfying relationships.
Working with a couples therapist can help improve:
Closeness
Communication
Conflict about expectations and disappointments
Conflict over differences
Trust in your relationship
Call Kathy Grayson MFT at 510-595-5556 to set up a free 30 minute free phone consultation. Kathy Grayson sees clients from Berkeley, Oakland, Albany, and Alameda California.